Storch-Ciret Group. Diverse as you are.
We are Europe's number 1 for painting tools. Whether paint roller, brush or scraper. Whether in hardware, discounter, professional stores or online shops. You certainly know our products - now it's time to discover the diversity of our working environment. As a team, we develop, produce, distribute and deliver products that make professional craftsmen, retailers and quality-minded home improvement enthusiast successful. 
Resting on success does not get in our paint bucket. Together, we want to make our customers' projects more successful every day. To do so, we encourage each other and are hungry for success. All of this only works in an environment that thinks today about tomorrow: With digital solutions, modern logistics & production, flexible working time models and leadership principles that promote personal responsibility, we are shaping change together. We believe that diversity is a driver for inspiration and the basis for successful collaboration. We are proud of our diverse teams and look forward to getting to know your perspectives and individuality.
At home in Europe - Discover our locations

What we stand for
Diversity
Diverse areas of responsibility. Diverse locations. Diverse products. Diverse personalities. In our colorful world, diversity connects.
We bring together people of different ages, genders, sexual orientations and cultural backgrounds. We find: The range of different professional biographies and personal perspectives is our most important success factor. Diversity opens up new perspectives for us to better understand customer needs and create an inspiring work environment. Our goal: to develop Storch-Ciret step by step into a more diverse company. In doing so, we stand for an appreciative environment in which everyone can develop their personal strengths and contribute their uniqueness. We focus on (digital) networking, because the best ideas come from the interaction of diversity. As an international company, we work with colleagues from over 17 countries and form one team. Your culture is part of our culture.
Empowerment & creative freedom
We shape change. This includes the courage to take risks and to see mistakes as part of success. That's why we live an open culture of failure, in which we see mistakes as an opportunity for personal and corporate development. For us, a culture of trust means talking openly about mistakes and problems in order to improve together. We give creators and forward thinkers the space to simply try out ideas and implement them as a team.
We encourage people to make their own decisions and take responsibility into their own hands. Our aim is to provide a working environment in which employees feel listened to, valued and empowered to contribute new ideas and perspectives. In an environment that promotes autonomy and self-organization and offers room for personal development.
Appreciative team culture & networking
International. Digital. Familiar. We value a trusting and appreciative team culture. Through digital tools and formats such as the OneGSC Teams Lunch, intranet or townhall meetings, we promote international dialog. Everyone benefits from networking: We share knowledge and experience, exchange ideas and form networks - regardless of department or hierarchy.  After all, everyone is special in their own field, but only together can we be the No. 1 in Europe. If you enjoy working in a diverse team at eye level and are happy about the successes you achieve together, you've come to the right place.
Stability & Sustainability
"A sustainable future, is a successful future". Sustainability is an integral part of our value proposition and our corporate strategy.
We focus on mindful resource management, take social responsibility and stand for transparent corporate governance. We are proud of the progress we have already made. At the same time, we are aware that there is still room for improvement and that we want to continue to actively drive forward measures. Products that are continuously becoming more sustainable, meaningful tasks and regular auditing of high product and social standards at our own sites and in our cooperation with suppliers and partners are just a few examples. We take our long-term obligations as an FSC - and BSCI - certified company and thus our responsibility towards our employees, society and nature very seriously. We combine the values of our long history with a forward-looking approach. The openness for new things, for modern working methods and progress have their roots in the quality standards and the history of a company that remains true to itself, although it has reinvented itself again and again.
 
Lifelong learning
As a company, we know: The world is changing - and we are evolving along with it. We invest not only in new technologies and buildings, but above all in the further development of our employees. We are convinced that lifelong learning is the key to personal and corporate growth. That's why we focus on a colorful palette of training and development opportunities. Hands-on training, digital webinars, internal job shadowing, mentoring programs, and e-learning opportunities help you get better every day. Our digital learning platform, the Storch-Ciret Academy, is a permanent companion. In our learning culture, learning and working are firmly linked so that our employees can fully realize their professional and personal potential. In addition, we encourage our employees to gain further qualifications alongside their professional activities and we contribute to the costs incurred.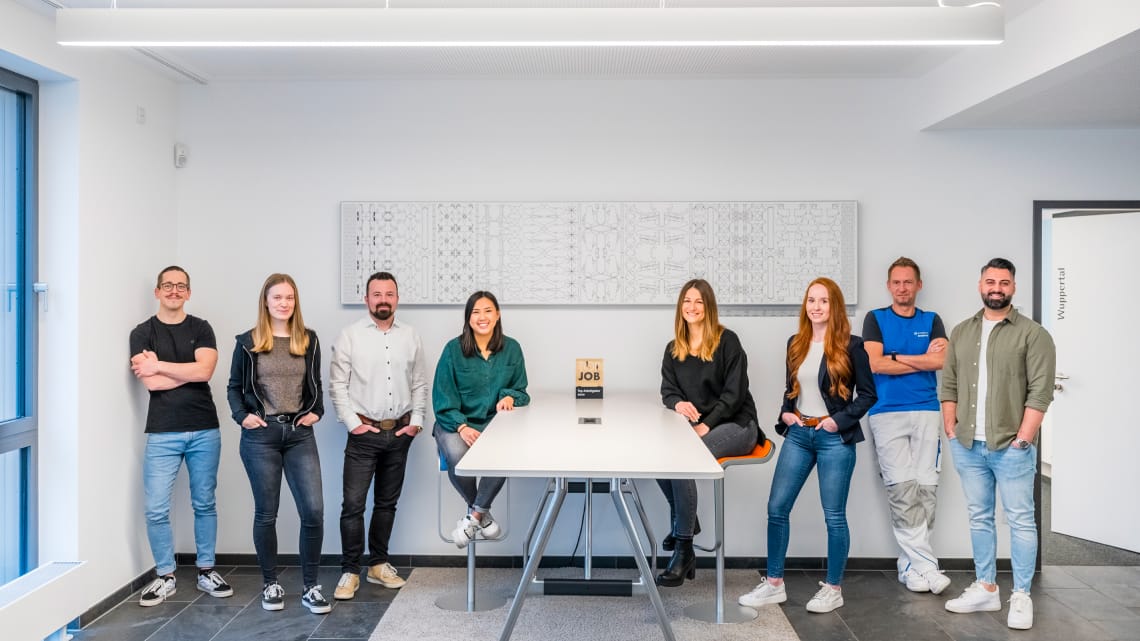 Cultural-Fit-Check
You want to know more about how we think and how we do things at Storch-Ciret?
Use our Cultural-Fit-Check to find out which values we live in our company and to what extent they match your own beliefs. In realistic situations, you decide on solutions and find out how similar your personal attitude is to various aspects of our corporate culture. Maybe our way of thinking is just a perfect match - we would be delighted!
The Cultural-Fit-Check serves to give you an idea of our corporate culture in advance and is not part of the application process.
There are no unwanted or wrong answers. Everyone at our company should be authentic, so just answer intuitively and be curious to see how our answer turns out.
 
Start our Cultural Fit Check

Meet your new team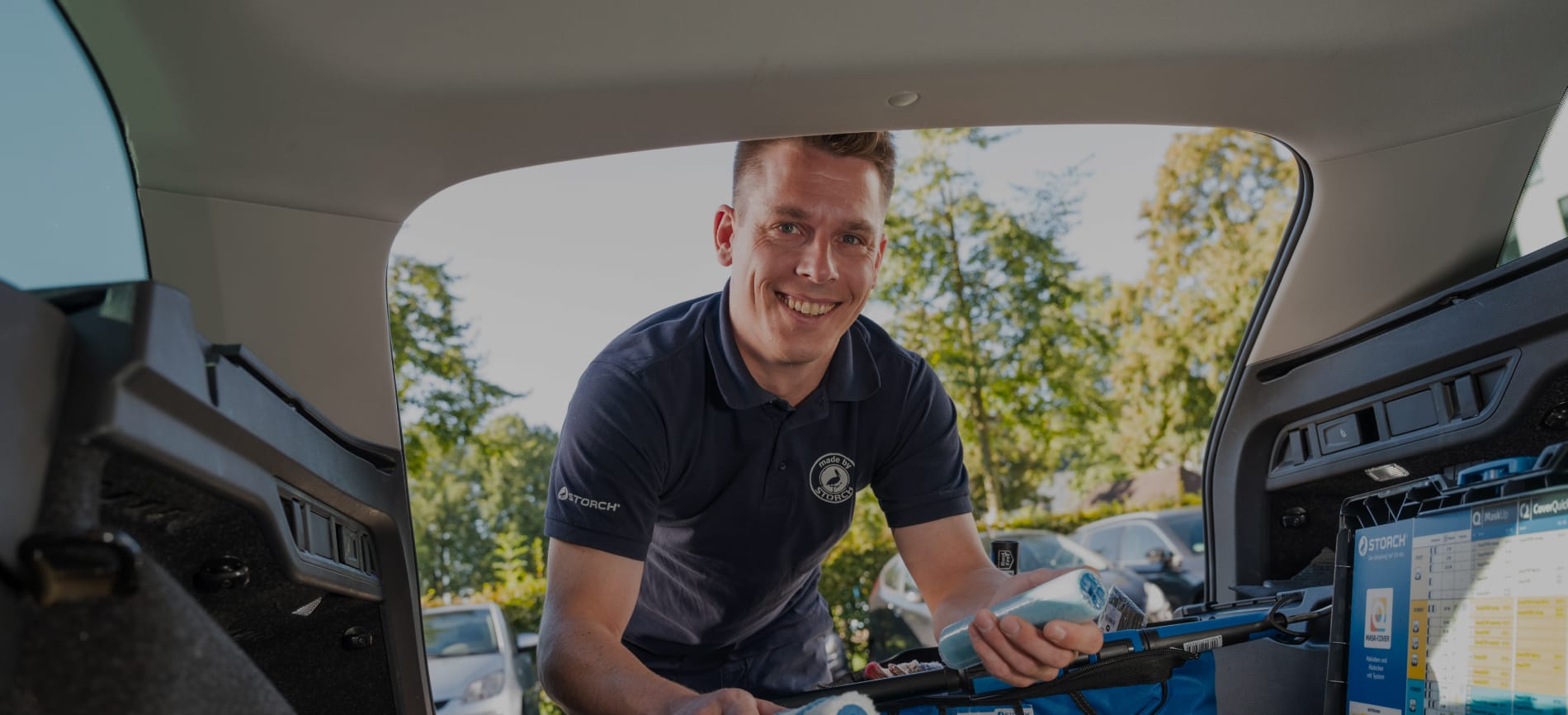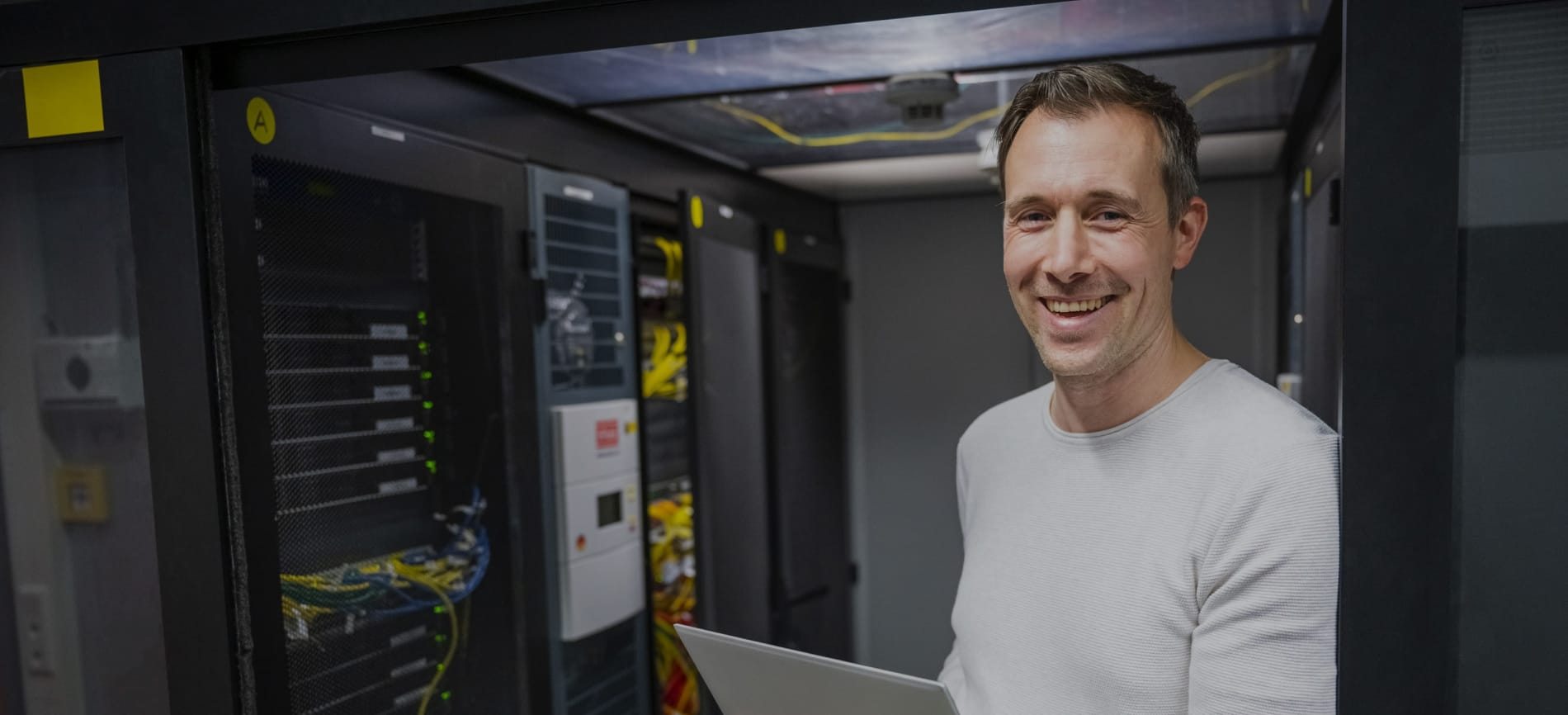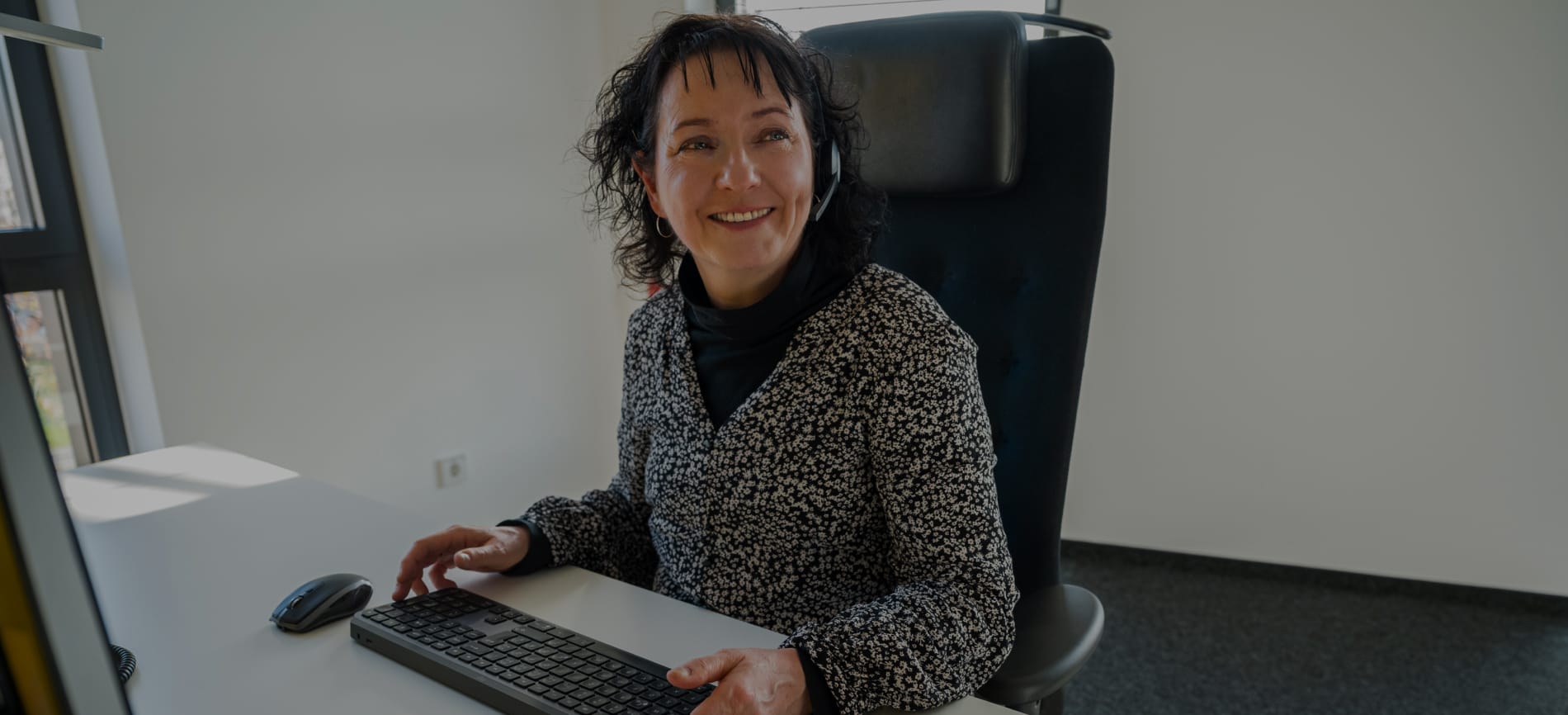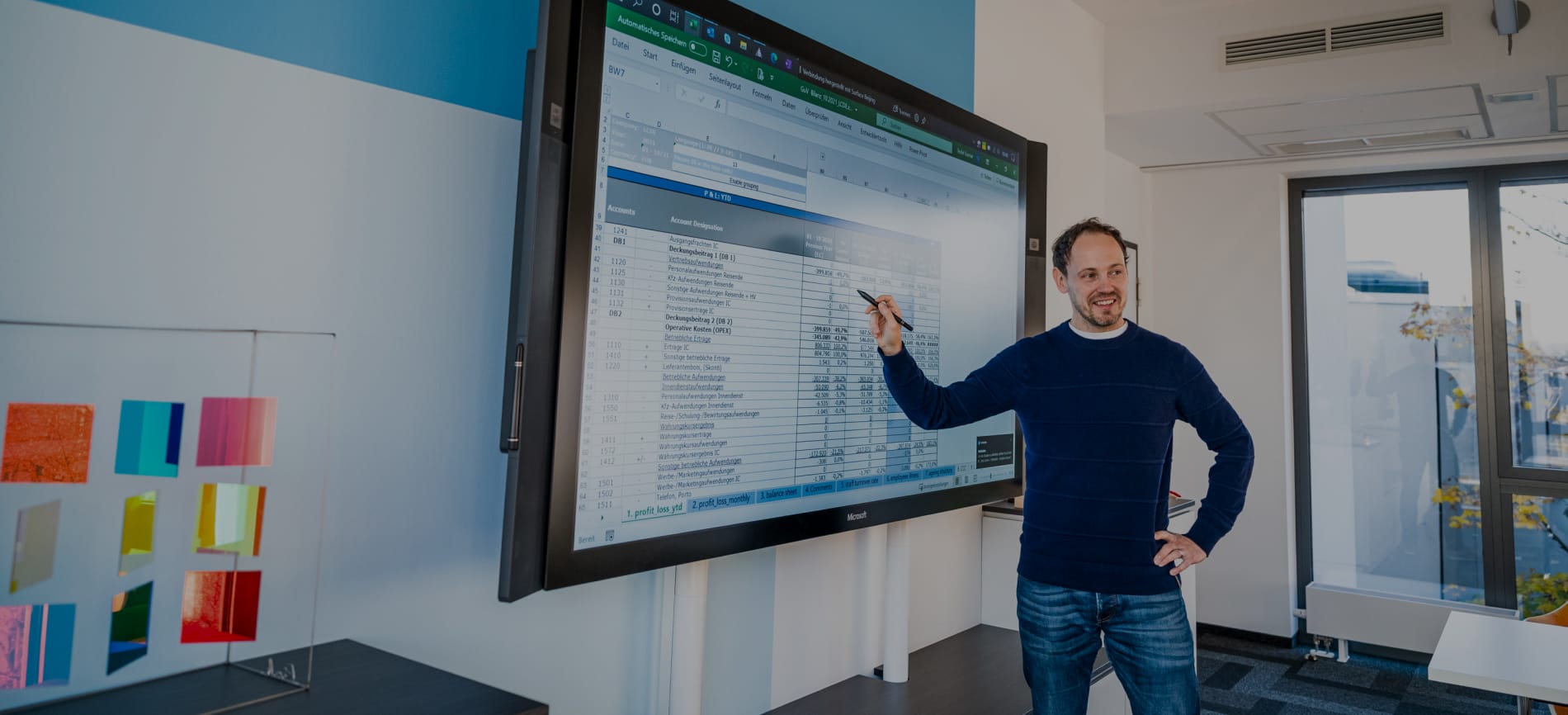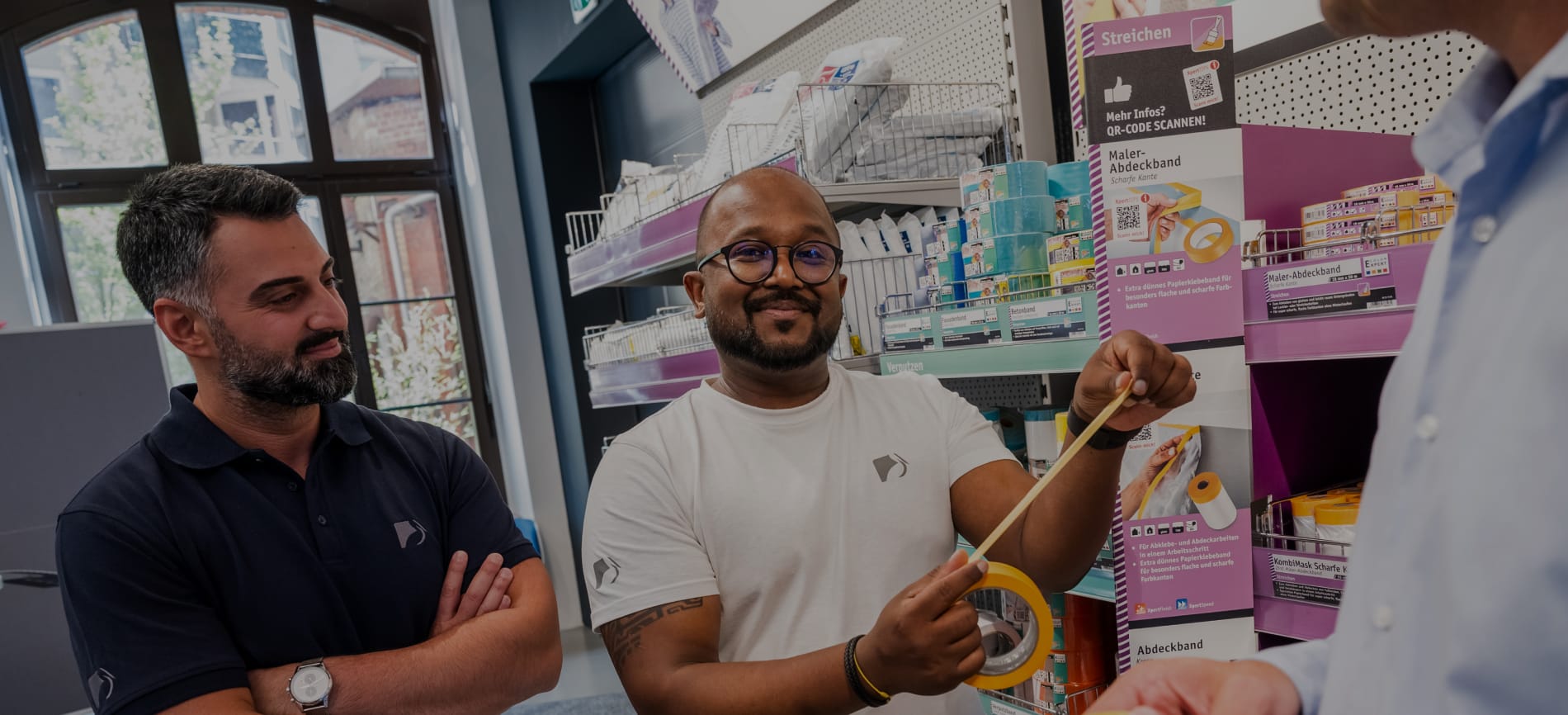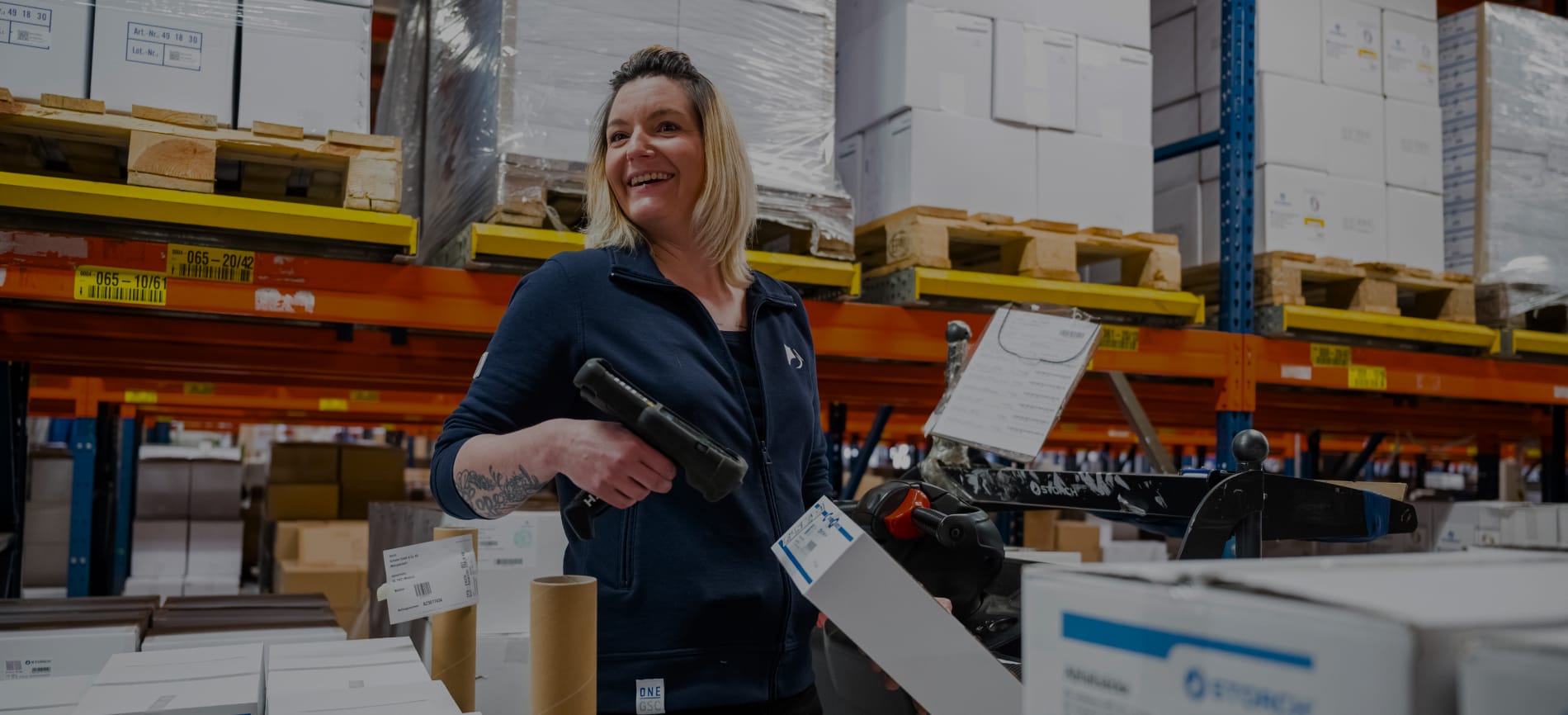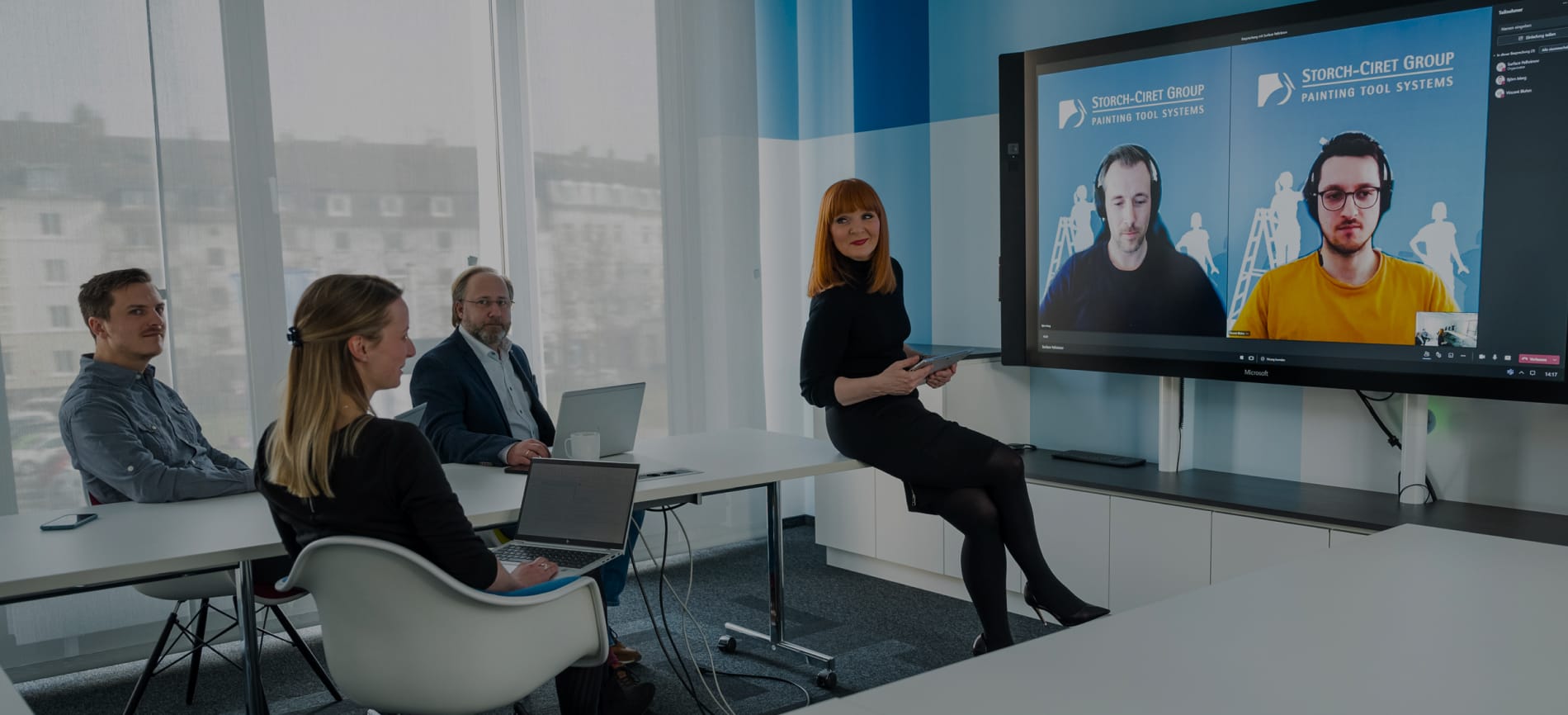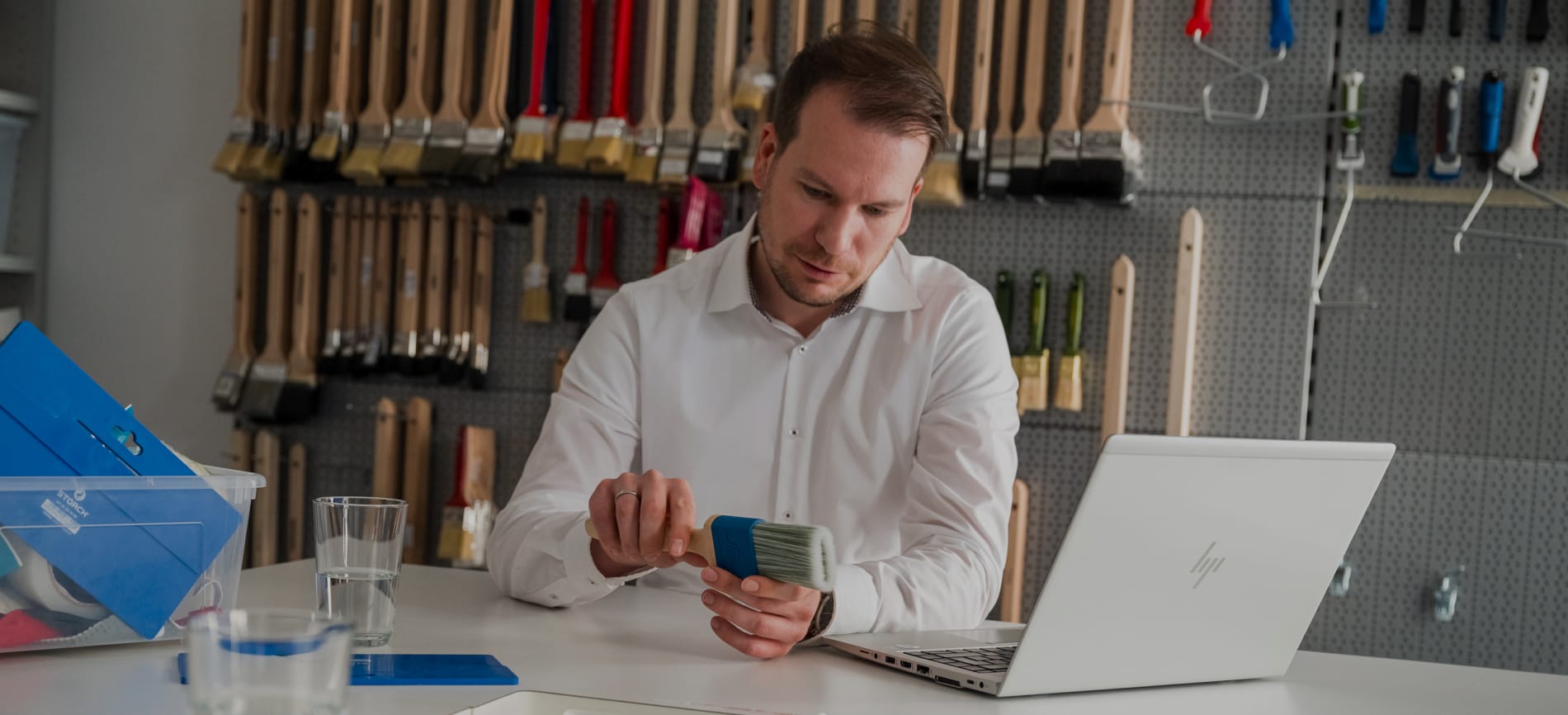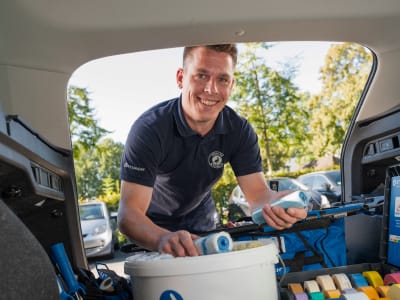 David – Field sales manager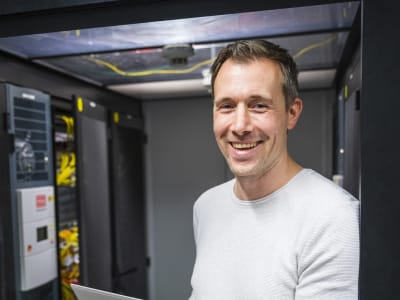 Björn - Endpoint Security Expert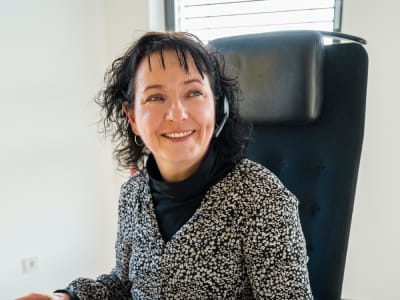 Marie-Claire - Customer Service Sales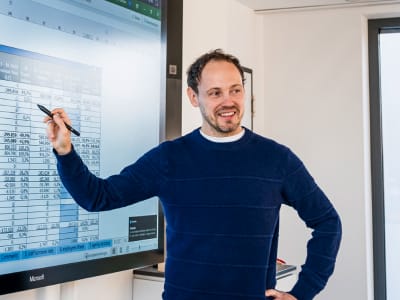 Gunnar – Senior Controller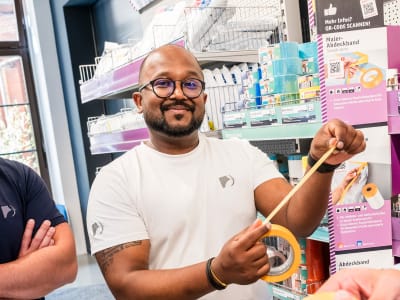 Rames - Team Leader Supply Chain Management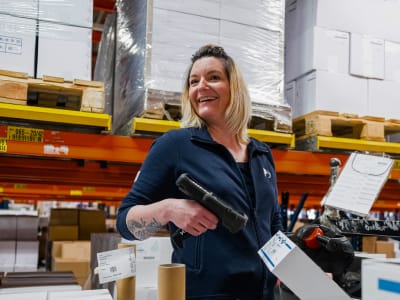 Mandy - Trainee - Warehouse Logistics Specialist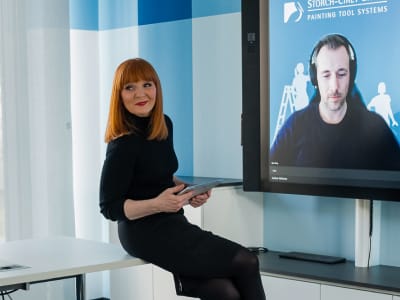 Anke – Head of IT & Chief Digital Officer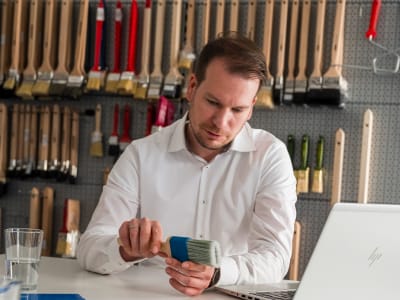 Nils - Strategic Buyer
Top Employer 2023
The Storch-Ciret Group has been named one of the most family-friendly employers in Germany! The media brand Freundin and the employer rating platform Kununu honour employers who enable family-friendly working conditions and promote the balance between work and private life. 
Among other things, the working atmosphere, work-life balance, salary as well as flexible working hours and the possibility to work in a home office were evaluated.
 
Best place to learn
The BEST PLACE TO LEARN training award is given exclusively to companies that can prove that they provide young people with excellent qualifications and above-average training. The award is based on a scientifically recognised quality model, analyses and evaluates all important aspects of training, involves trainers, trainees and ex-trainees through 360° feedback and is only awarded on the basis of representative results.
Top Job 2023
We are one of the best employers in the small and medium-sized business sector! The award, presented by the Centre for Employer Attractiveness in cooperation with the University of St. Gallen, is given to companies that actively promote an employee-oriented work culture. This is reflected, among other things, in the understanding of leadership and job satisfaction within the employees.
Top Company
The Storch-Ciret Group has officially been awarded the title "TOP COMPANY"! on the kununu rating platform. We are very pleased about this, because this award focuses on high employee satisfaction. Our above-average score is not only based on the anonymous evaluations of our own employees, but also on the feedback of our applicants. For us, the award is both a confirmation and an incentive to continue building on our strengths as an employer.